The Situation 
At Walker Rubber we are always looking forward to the next job, as you are only as good as your last one. Our many years of expertise gives us the confidence to take on tasks that some would consider different or out of their comfort zone. It's always exciting for us to tell these stories. To express how we're able to work with other companies, helping them meet their targets. 
Throughout the decades of operating as a rubber manufacturer, we have worked alongside many companies in various industries. We've been able to create some of the most diverse and interesting products. Welcoming new customers into the fold is always a win for us, especially when we can help them improve their products or services. 
We were approached by a company based in Cambridgeshire who work in the cycling industry. The company in question was very well versed in carbon fibre moulding which they manufacture for triathlons and time trial road bicycles. They mould carbon fibre discs which go over the wheel to increase the aerodynamic characteristics of the bike. It has been proven to achieve higher speeds and cadence which they were able to determine through rigorous wind tunnel testing.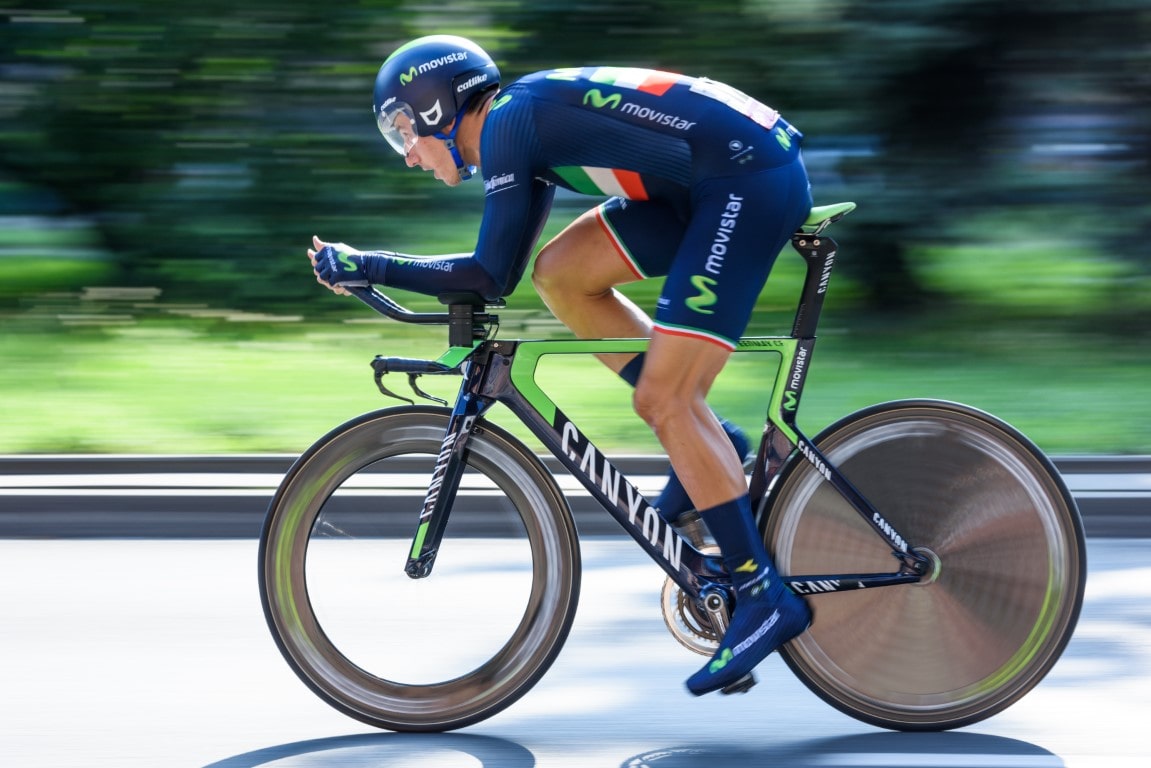 What was the Problem?
This company was in the process of developing a new "aerodynamic toolbox" to fix onto the bottom tube of a bike to store energy gels and a mini bicycle repair kit. These toolboxes typically come equipped with a rubber lid to enable easy access for the rider to get an energy boost mid-race. The rider accesses the toolbox by slipping their hand through the lid rather than lifting it. 
The cycling company decided to look for rubber manufacturers who could create this lid for them. After some online research, they discovered our website, and the rest is history. 
As a result of organic searches, the cycling company browsed the Walker Rubber website. They knew what they wanted, but they were unsure which rubber materials would best suit the bike and rider during high pressure situations. The representative was also unsure about the rubber moulding process and what it entails.
How the Problem was Solved
The cycling company contacted our sales team directly to discuss the matter. They discussed which materials to use for this toolbox lid and were adamant about not using too hard a rubber just in case the cyclists couldn't open the toolbox during a high-octane race. We looked at the design they supplied us with and used our expertise to solve their problem. 
Firstly, we advised they use 60 shore A silicone rubber moulding which matched the colour of the toolbox and will maintain its shape throughout the race. The moulding would enable the cyclist to reach into the box without lifting the lid. Our enquirer was very happy with our advice and sent us their AutoCAD drawing. We sent back a quote and won the order the following day. The cycling company wanted 50 toolbox lids.
Secondly, we started work on their order. We had no issues producing the rubber mouldings and we fulfilled our duty getting the order to the cycling company well ahead of the approved delivery time. A month and three days to be precise. Our customer service and sales team guided the customer every step of the way. Our new customer was more than happy with our work and did express their gratitude.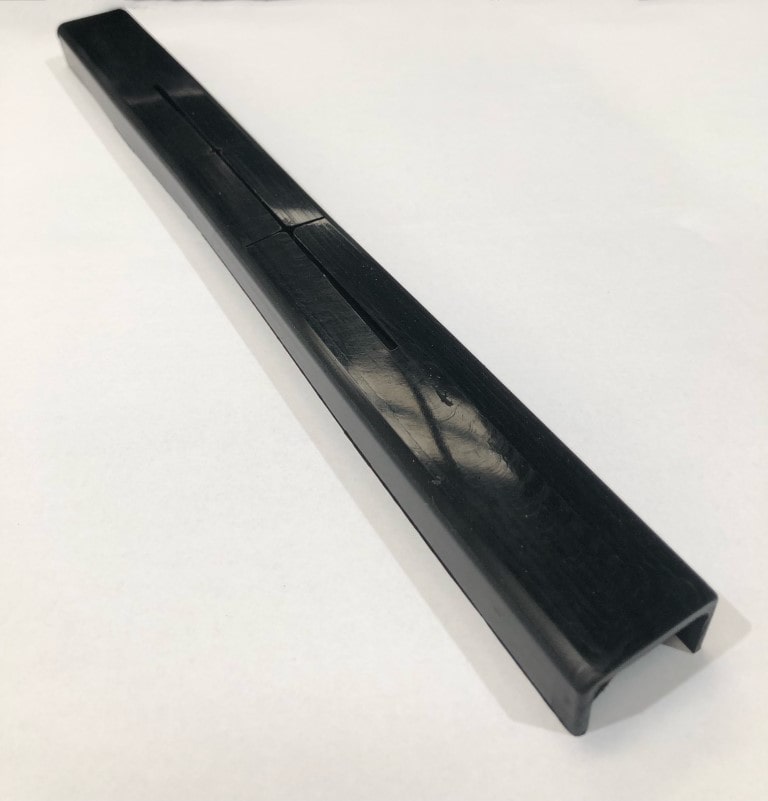 "Thanks. You've been great".
The aerodynamic rubber toolbox lid has been incorporated into their working prototype. We touched base after a few weeks to see if they were happy with the lid and if they will be interested in working with us again. Their response was very promising they replied to us saying they will be in touch for any of their future rubber-based products. Here's to another repeat customer. 
Below we have a picture of their prototype bike with the aerodynamic bottom tube rubber toolbox installed.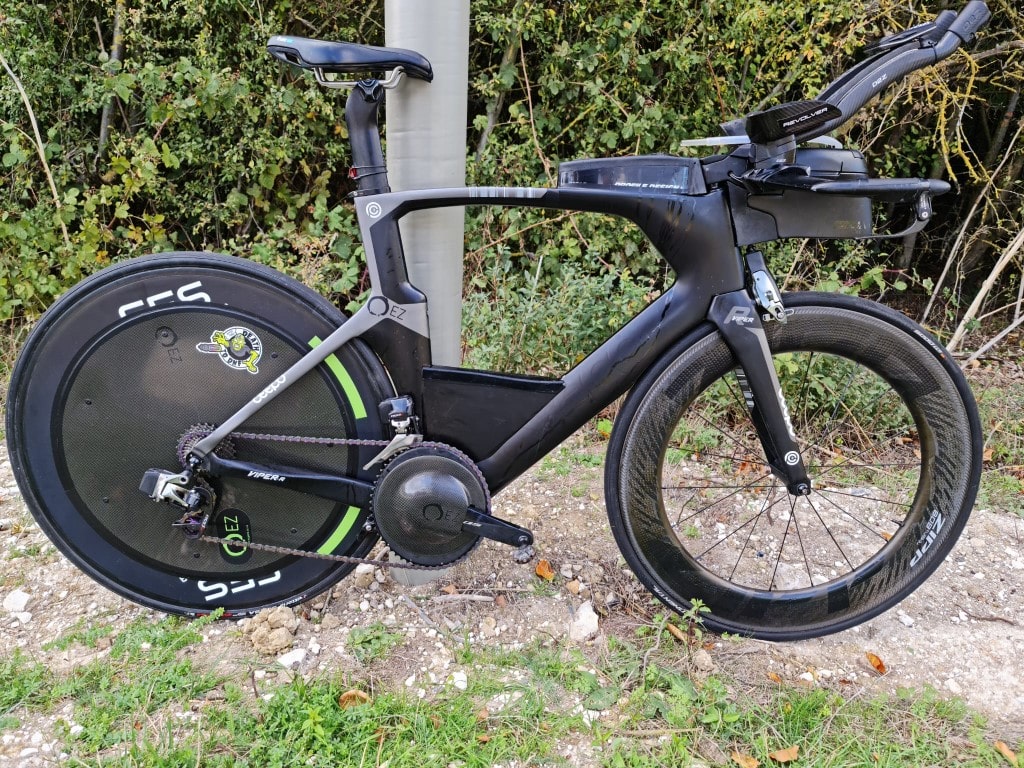 Final Thoughts
We were approached by a company that produces carbon fibre discs which increases the aerodynamic performance on trial and road racing bikes. They needed a rubber lid for an aero bicycle bottom tube toolbox. Our enquirer at the time wasn't sure what rubber would best suit their product. They consulted with us and sent their design. Once we explained that silicone rubber was the way to go, we soon received a CAD drawing, followed by a quote for 50 lids. After this, the sale was made, from inquiry to sale in just three days. 
The toolbox lids were moulded without mishap and with ample time to spare. Our now customer was more than grateful and will be seeking out our expertise again for more rubber products in the near future. 
We enjoy telling our stories about our challenges and successes, but more importantly, we are problem solvers at heart. Should you need any rubber-based parts or advice, please do not hesitate to make an enquiry. Who knows, we could be writing about how we were able to support you in the next one. 
Thanks for reading, we've been Walker Rubber. 
And this has been a "Case in Point".