The Situation 
At Walker Rubber, we want to offer solutions for any industry. We're a UK rubber manufacturer with clients based all over the planet. Our expertise and experience in the rubber industry is one of the things that sets us apart from the rest of the pack. We have developed an extensive portfolio of standard profiles that our customers can view via their PC or smartphone. 

In this edition of "Case in Point", we're approached by a subsidiary company of a multinational corporation. This corporation has operations in various industries, but the subsidiary was focused primarily on developing automated systems globally. This company creates Automated Guided Vehicles (AGVs) to ensure the safe movement of products which helps improve efficiency and business operations in factories and warehouses.  

The subsidiary was approached by a food production company interested in purchasing an AGV to make their business practices more streamlined. This is where our customer hits a roadblock.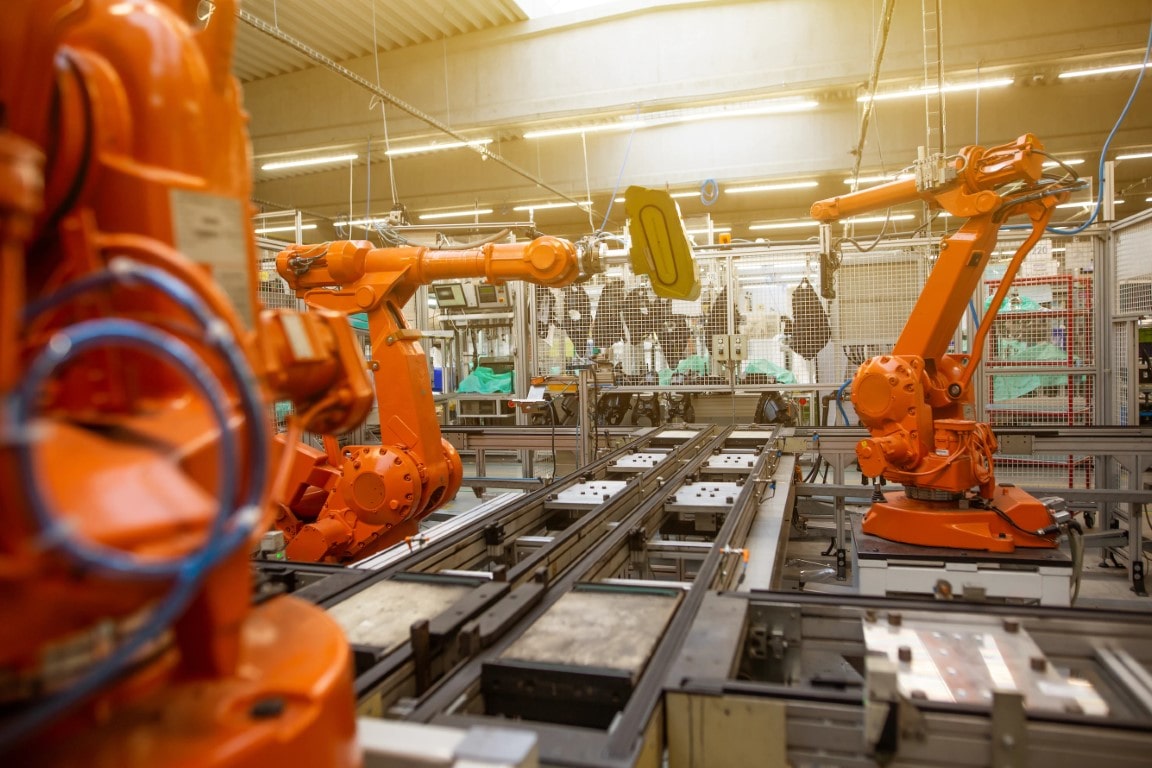 What was the problem? 
Our client ran into several issues with their customer order. Firstly, they needed to find a rubber manufacturer to produce bumpers for their autonomous vehicles. The AGV company hit a snag when their usual rubber source was unable to fulfil their order.  Time was of the essence, and they needed the rubber to complete an AGV order for their new client, a food company that had designs on adding an agile element to their business operations.

The rubber product the AGV company needed was an offset tadpole rubber extrusion. They happened across Walker Rubber via an organic search online. Once they approached us, we were understanding of their predicament. The extrusion needed to match the current bumper designs used on their AGVs.

Secondly, as an American company, the units of measurement were set to imperial, rather than the metric system. To add another spanner in the works, the company faced budgetary restrictions, a downside of being a subsidiary of a larger company. This meant they didn't have the funds for our bespoke tooling. Fortunately for them, our years of expertise has enabled us to compile a comprehensive portfolio of over 1000 standard profiles for our clients to peruse.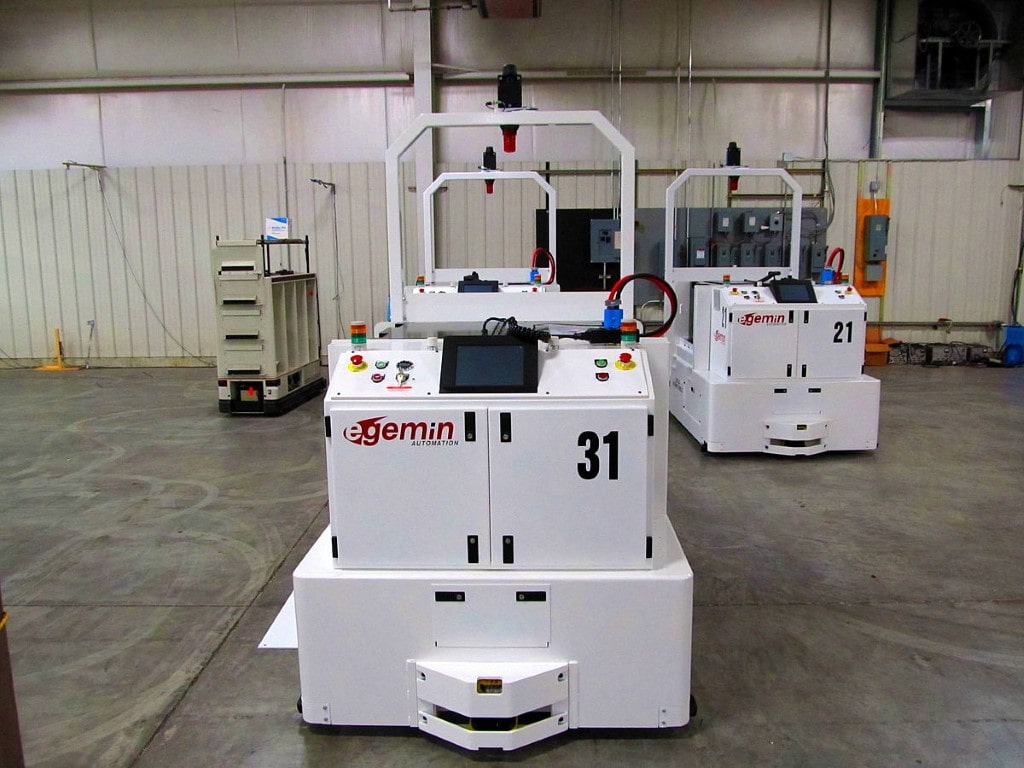 How was the problem solved? 

The AGV development company couldn't afford a custom-made extrusion profile. One of our key core competencies lay in our decades of experience developing extrusion profiles. In this situation, our customer was able to find the correct profile that could be integrated into their automated system.

Once they found the profile that met their requirements, they issued us with an CAD drawing of the extrusion they desired. We replied with a quote on the manufacturing costs, and everything was agreed upon. We received their order for three bumpers, two of which were for both sides of their AGV. The manufacturing process was a success, we converted their units of measurement from imperial to metric (inches to meters) and successfully extruded and vulcanised their bumpers.
The bumpers were dispatched, and we once again met their expectations getting their order to them on time. Our sales team guided the customer throughout the entire process. Through further correspondence, we received some images of the bumpers in situ.

The bumpers (in the images below) we produced are being used for an outdoor AGV and they protect the AGV's sensors from direct UV light. We have also received more good news from the company as they have expressed their eagerness to work with us again in the future.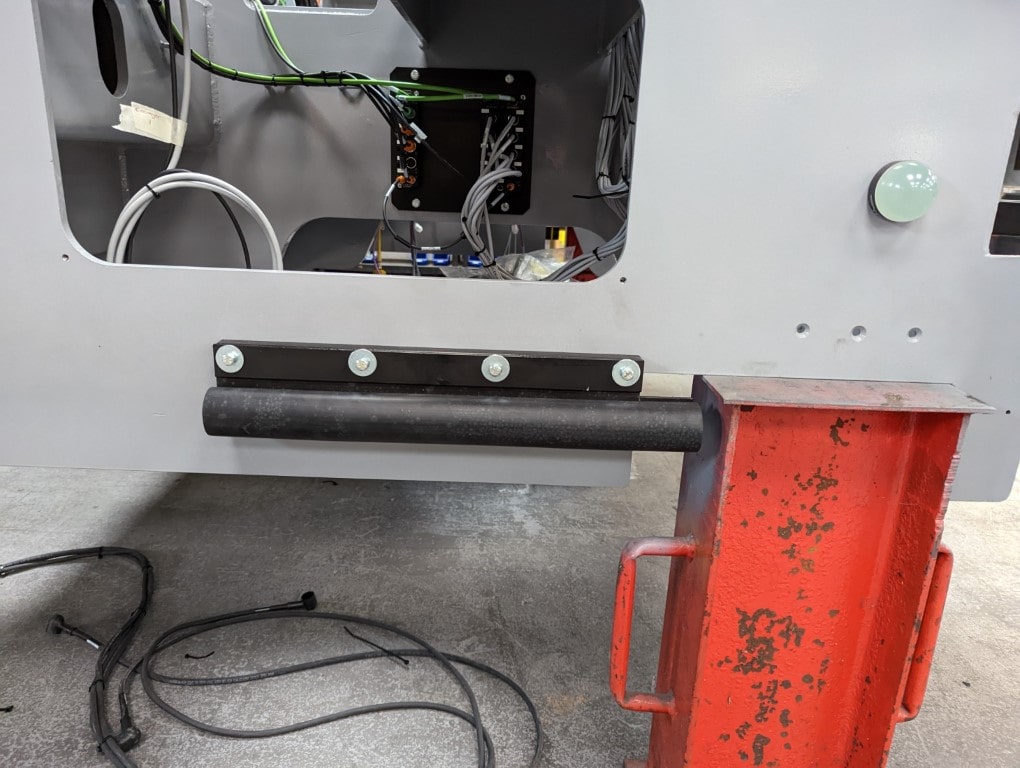 Final Thoughts
An automated systems section of a large corporation was in need of offset tadpole extrusions to be used as bumpers for their AGVs. This company designs and develops automated systems and AGVs for other companies to help them improve their business operations. Our customer experienced issues with their usual supplier. The automated systems company found us after surfing the web for their specific extrusions. Liking what they saw, they made an enquiry. 

We got back to the company and attempted to solve their problem. There was no budget available for bespoke tooling, so we introduced them to our extensive portfolio of over 1000 standard profiles in which they found what they were looking for.

They sent us their design and we quoted them, and soon we received an order for three extrusions. The payment was made, and we set out to manufacture. We experienced no issues putting this order together and we dispatched the item within the approved time. This was a big win for us as our customer has expressed that they wish to work with us again.

Our series of case studies has just begun and with every order, comes another story to tell. 
If you're looking for a high-quality rubber manufacturer, check out what we have to offer.
We would be remiss if we didn't ask you to check out our extensive portfolio of extrusions here.

Who knows... you could be in our next edition of a "Case in Point".

We've been Walker Rubber, and we'll see you next time.