Boat rubber fenders take all of the impact during a collision and mooring. So it's inevitable that they'll sustain knocks, bumps and scratches. However, if the rubber fenders encounter structural damage then it will cause multiple complications. 
Rubber fenders can only provide adequate levels of protection if they are designed accurately and checked consistently for blemishes. Regular maintenance and checks are crucial for keeping your rubber fendering intact and performing at its best.
But what are the problems that could arise if your rubber fenders aren't kept intact? Not to worry, we've covered all the challenges that could occur in this post. We'll also share why choosing the right rubber fendering, to begin with, is a worthy investment.
We'll cover:
Costly Repairs

Unreliability

Safety Risks 

Deterioration

Time Out of the Water

Choosing a Reputable Supplier
Costly Repairs
Rubber fenders take the impact of mooring and keep onboard passengers comfortable. They also help to prevent vessel and structural damage. If rubber fenders become damaged, they won't perform adequately.
Investing in high-quality fenders, to begin with, will future proof your cruiser boat for the long term. As an example, EPDM rubber D and Double D extruded fenders are robust, designed for longevity, and can typically last for up to 20 years.
If high-quality rubber isn't utilised for fendering, costly repairs will likely be needed more frequently. Checking the exterior of the rubber fenders is crucial to see early signs of decay and potential areas that may need repairing in the future.
The rubber fenders you choose need to be bespoke for your specific cruiser boat. If they are, they'll be adequately equipped for the mooring environments and work at an optimal level for vessel protection.
Unreliability
Cruiser boats are designed for leisure sailing, so they need to offer a comfortable travelling and mooring experience. As we've already mentioned, fenders cushion any impact a vessel may experience during mooring or a collision; this in turn also keeps onboard passengers comfortable.
If you ignore the importance of investing in high-quality rubber fenders, you'll be putting your passengers at risk of danger. You'll also likely experience time out of the water to see to repairs or rubber fender replacements.
Also, if you're consistent with your rubber fendering checks, you'll be able to identify any areas that need repairs - helping to futureproof your vessel and its rubber protection.
Fenders have to be reliable so you can ensure your vessel is protected, and your onboard passengers have a relaxed and enjoyable sailing experience.
Safety Risks 
With high-quality EPDM rubber fenders, impact damage is unlikely as they provide the highest quality protection for cruiser boats. However, if cheaper rubber alternatives are applied, they will become damaged leaving your vessel and passengers at risk.
If your rubber fenders are damaged or air pockets are present in the rubber, the impact absorption rate will be lower. Onboard passengers will feel the impact of mooring or a collision and your vessel will experience structural damage.
For optimal safety, investing in high-quality EPDM rubber fenders and checking them regularly before travel is essential. If the rubber fenders are intact, the mooring will be completed with ease and the impact absorption rate will be higher - keeping your passengers secure and preserving your cruiser boat's appearance.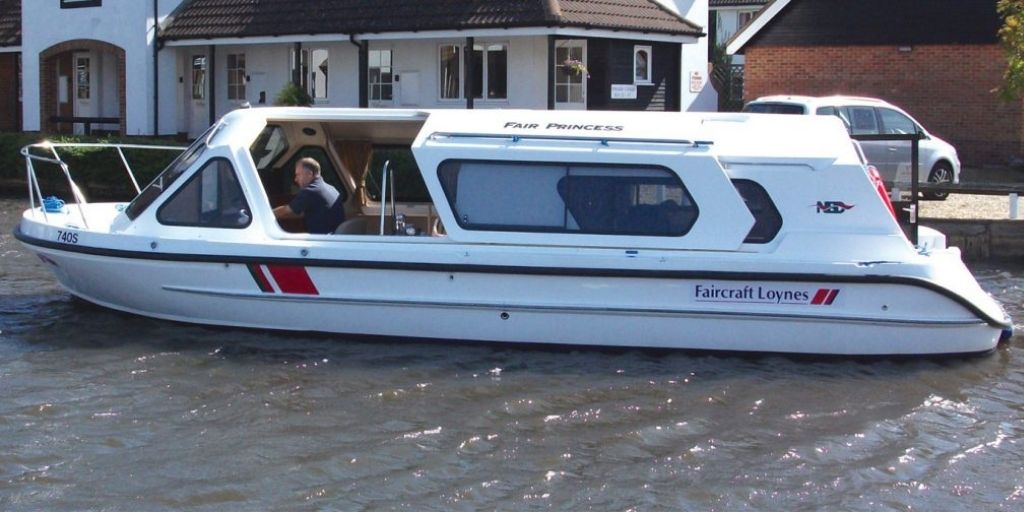 Deterioration
Lower quality rubber will experience ageing over time from excess stress and different mooring environments. The ageing of low-quality rubber will cause cracks, charring, fading or hardening on the exterior of the fender. This damage can reduce the flexibility of the rubber and lower the impact absorption rate, putting your vessel at risk of structural damage.
Investing in EPDM rubber fenders will ensure your fenders don't experience deterioration over time. Identifying marks, cuts and bulges in the rubber fenders will also ensure repairs can be made before resulting in structural vessel damage.
Time Out of the Water
If your rubber fenders aren't fit for purpose, time out of the water will be required for repairs and in some cases, replacements. This will be costly in the long run and could affect your overall business.
Preventing your cruiser from experiencing time out of the water comes with preparation. Invest in high-quality EPDM rubber fenders and before every journey, it's vital to check all of the fendering around the perimeter of your boat. As previously mentioned, overlooking maintenance will increase the likelihood of problems occurring. 
Choosing a Reputable Supplier
Choosing a reputable supplier is essential, you need a supplier that uses high-quality materials and has attention to detail whilst meeting your bespoke requirements. Choosing the wrong supplier for your boat fenders can be a costly mistake. You may need to reinvest money and time into new fenders, as well as cover lasting damage. 
No matter how big or small a project is, we're always professional and have attention to detail. We take pride in helping businesses meet their fendering requirements with timely turnarounds and reasonable pricing. 
Need Your Rubber Fenders Replaced? We Can Help!
Now you know the five problems that could arise from poor fender maintenance and manufacturing. It might now be time to look for a reputable supplier. Do you need fenders for your cruiser boat or do your existing ones need repairing? We can help! 
If you still need to do some research, we've got you covered. In our FREE Ebook, we explore all the fender types, how they are used and how Walker Rubber can help produce reliable results. We're still adding the finishing touches, but it'll be ready soon so, stay tuned!