Situation 
At Walker Rubber our goal is to become the premier rubber manufacturer in the United Kingdom and beyond. This comes with its challenges as not every job is easy. In prior testimonials, we have expressed that we relish new challenges as it helps us improve. It gives us the opportunity to instil confidence in ourselves and our customer base as well as adding another rubber product or service to our ever-growing portfolio. 

In this industry, it helps to offer a sympathetic ear to the customer. This is where our sales team are at their very best. They liaise, empathise and listen to our customers issues and questions, finding the best possible solution for them. Even if it's not a job we do regularly, if we're confident and have the right tools to do the job, we will take it on. 

Confidence is very important in this line of work as there are many variants of different rubber jobs that you must get accustomed to. These could require different degrees of accuracy, materials and processes that can make a job more difficult to complete and sometimes judgement calls must be made. This is one of those cases where we realised, we were learning on the job. 

In this "Case in Point", we look at one of the many challenges we faced and how we converted that into one of our most satisfying wins. We were approached by a marine company by the North Sea in Scotland. They manufacture and install doors, hatches and enclosures for oil rigs and various watercraft.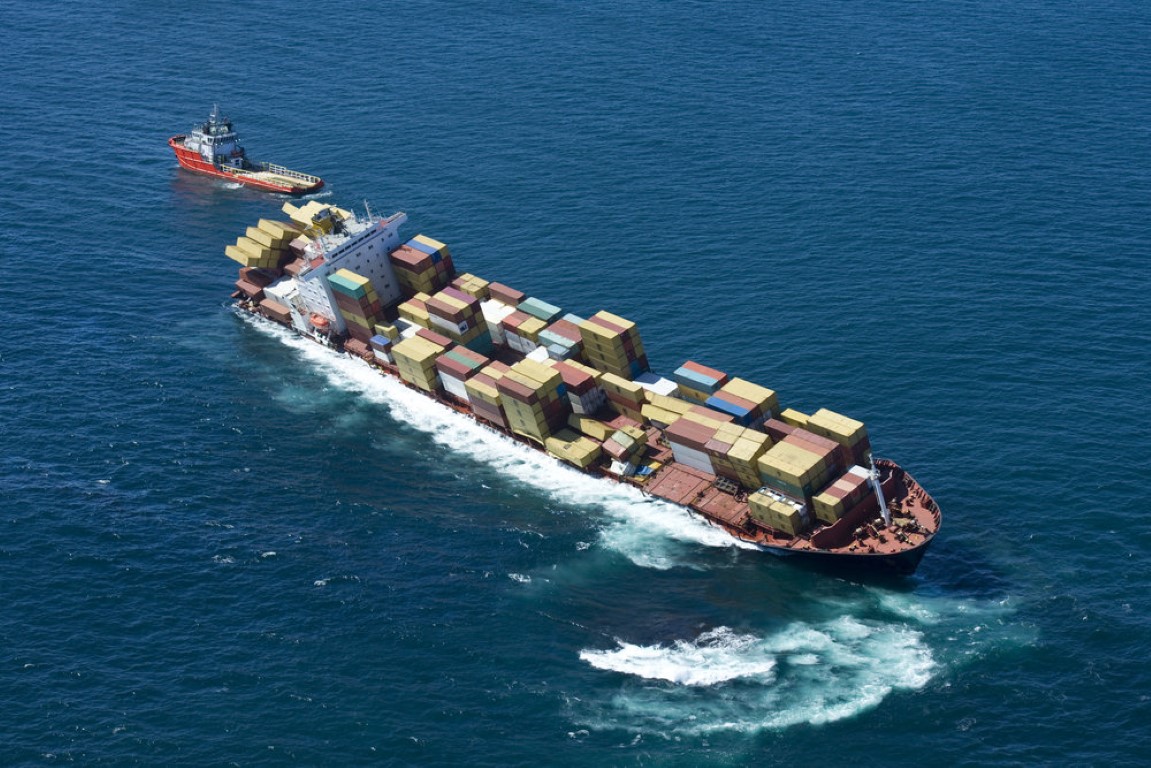 Problem
The marine engineering company were experiencing supplier issues. Their supplier had gradually increased their prices to the point where it was no longer cost-effective to purchase from them. To overcome this issue, they perused the market and found us. This was a reunion of sorts as we had worked together in the past, however several years back, we lost this client as they had found what at the time was a more cost-effective alternative. 

We couldn't be mad or argue with that logic. In any economic climate, you find what works for you and what they considered best for business was to move on. When we did hear from our former customer, we welcomed them back with open arms. We were happy to help and as the consummate professionals we are, we listened, and we used our expertise and rubber engineering acumen to find a solution to this new problem. 

The marine company were looking for a fabricated hatch seal which is made from bonded rubber and sponge. They sent us a sample for us to work with and we quickly sent through a quote. Now our customer, they approved the price as the offer was better value for money than their current supplier. We have a lot of experience manufacturing fabrications but that doesn't mean it's always smooth sailing.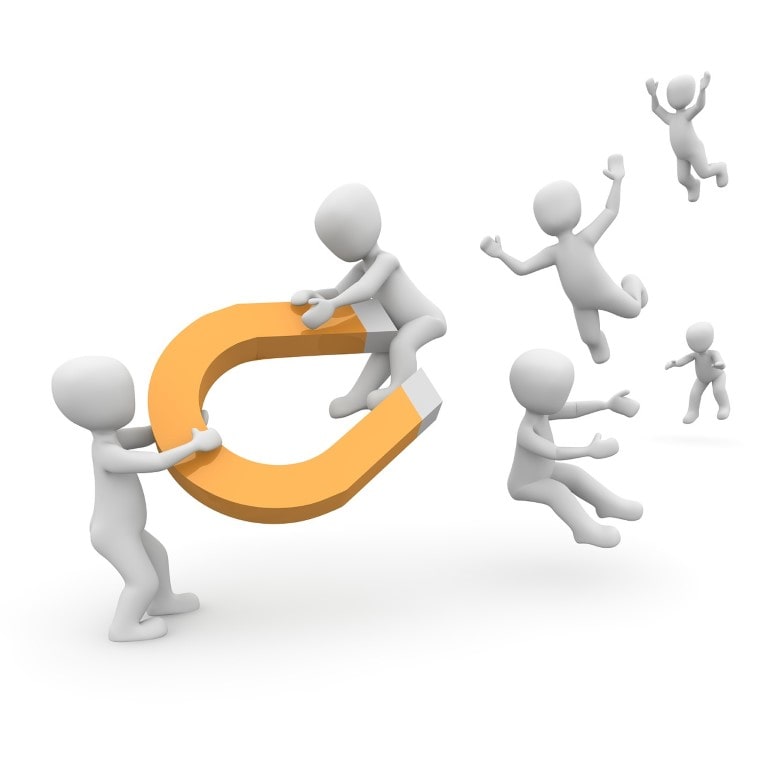 Solution
It's a rare occurrence but even we face challenges manufacturing our products. Like our customers, we can have operational and supply issues. In this case, we were experiencing problems bonding the rubber and sponge. This was due to two factors, the first being that the batch of Neoprene compound we recently received proved more troublesome to extrude than we anticipated. The second factor was that we were depths of winter and the cold, damp weather interfered with the bonding process. 

To overcome these problems, we moved the manufacturing process to a much warmer and drier environment and maintained the temperature and humidity throughout the bonding process whilst also keeping the seals firmly clamped for an extended period of time. This intuitive decision from our rubber engineers solved the problem and when the clamps were removed it was clear the rubber and sponge had bonded successfully. Once fully inspected, the fabrication was prepared and packaged for shipping. We then recorded all the changes we made to the entire manufacturing process for future reference. This job proved to be much more technically demanding than we had imagined but by being meticulous in its execution, our engineers ensured a satisfactory outcome. 

The marine company were very impressed upon receiving their fabrications and they have since made three more orders. It may sound cliché, but it just goes to show that hard work does pay off and that our problem-solving skills are another reason why we are the go-to rubber manufacturer for all industries.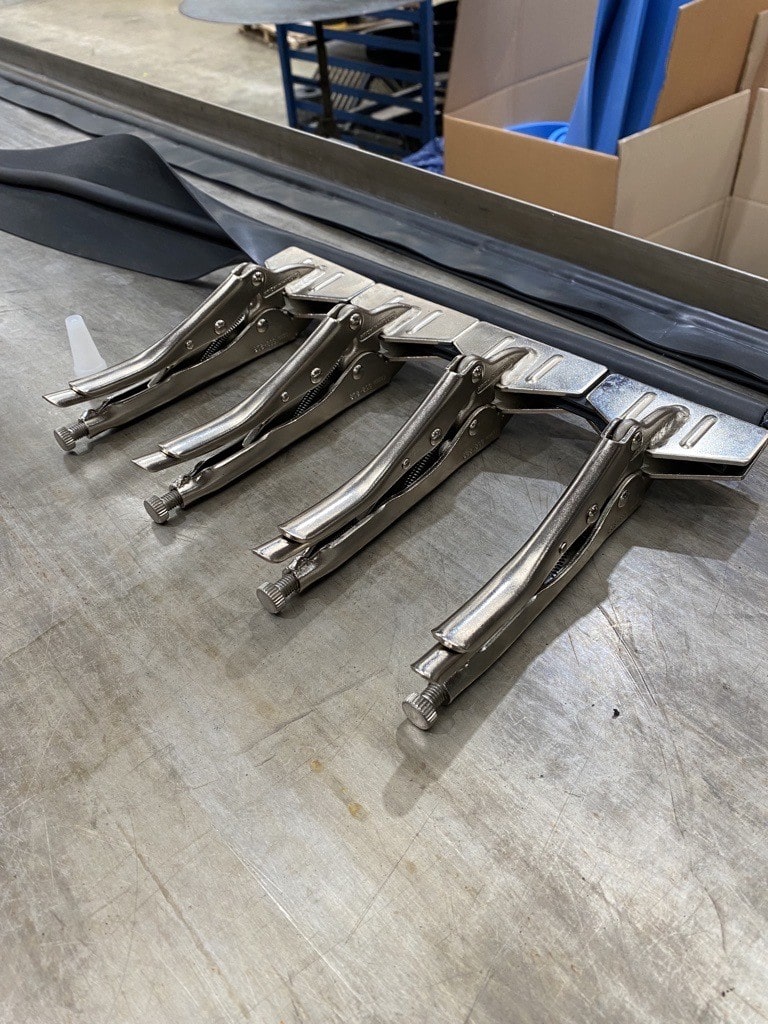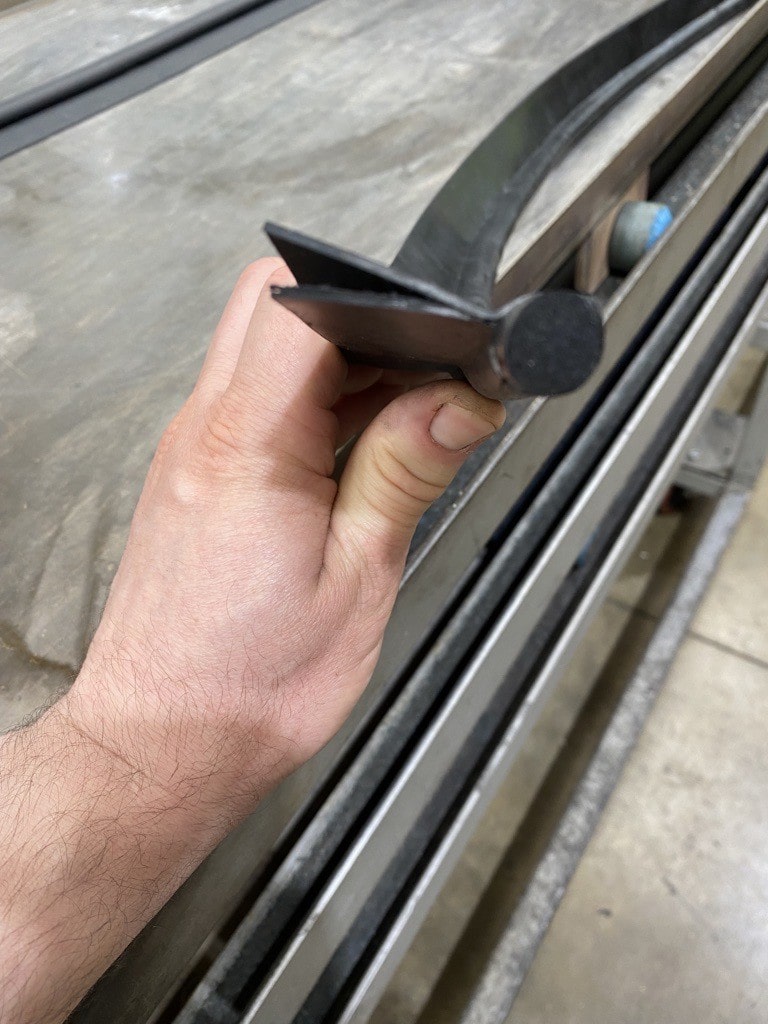 Final Thoughts
We were approached by a former customer whom we had lost communication with many years ago. They're a marine engineering company that manufacture doors, hatches and other marine-based enclosures. Unfortunately, their supplier had upped their prices to the point of no return, forcing them to look elsewhere. They looked back at past suppliers and the rest was history. We listened and offered our knowledge and expertise on how we would produce their new seal designs and we were able to make a competitive proposal. 

They accepted it, and we went straight to work, in this case however, we experienced some difficulties bonding the two materials. Mainly this was due to the time of the year and the cold, damp winter weather. We put on our thinking caps and put our problem-solving abilities to the test. Production was moved to a more appropriate environment where the seal was bonded and clamped for an extended period of time. 

This did the trick, as the fabrication was fully bonded, so was packaged and shipped to our returning customer. Whilst the manufacturing process was taking place we recorded the changes we made to the production process and logged it into our database, should this job make a comeback and it did. The marine company was very happy with our handy work and have made three orders since our returning business relationship. 

If you once worked with us and you're in need of rubber products, we're very easy find. 

Perhaps you have a rubber problem that needs solving? As you saw above our sales team and rubber engineers will work tirelessly to find a solution for you. 

This has been another Case in Point, we're Walker Rubber and we'll see you next time.