Situation
In the business world we face many challenges, and they can happen when you least expect it. There comes a time when a business encounters roadblocks that indicate the company has reached its full potential or peak of productivity. This could be for a myriad of reasons, whether a limited number of staff, a lack of polished business processes or perhaps your equipment and assets have reached their limits. 

This is common in all businesses, sometimes you hit a wall but what's with the Darwinian title you ask? Well to answer that question, this even happened to us. As a highly experienced multifaceted rubber manufacturer, we specialise in many different areas but one thing we know inside and out is small boat marine fendering. We have been working alongside marine engineering and boat-building companies for decades. As aficionados of small boat marine fendering, there is rarely a job we can't do, but on rare occasions, we find ourselves at an impasse. 

In this case in point, we look at one of the biggest jobs we have ever pulled off and the trials and tribulations we went through to ensure our customer was satisfied. Not only that, but we also look at how we were able to optimise and improve our own rubber manufacturing capabilities breaking through our own boundaries and exceeding our potential.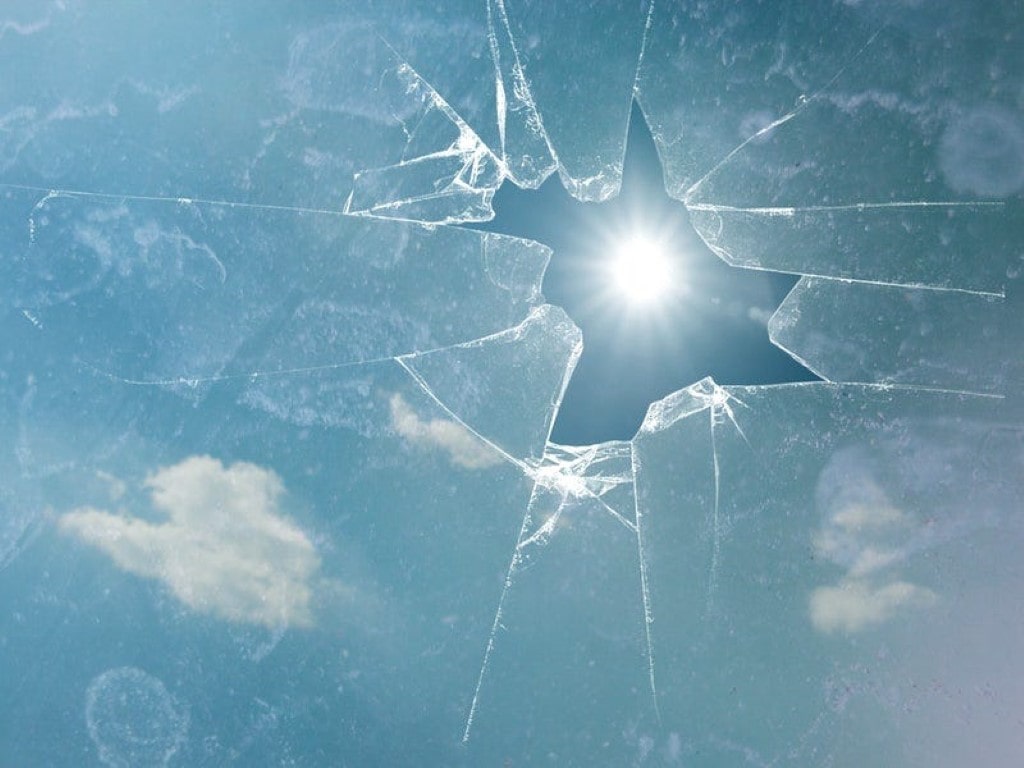 Problem
Enter the customer, a local marine fabricator and boat-building business based on the east coast. They were in need of some larger D-profile fenders to be installed on a dock which will absorb any impacts from boats mooring alongside it. Now this is where it gets interesting, our client sent through their design and dimensions they required for the rubber extrusion. This is when we realised, we may have our work cut out for us. 

Upon receiving the dimensions for the fenders, we immediately saw that the required dimensions were much bigger than are normally required in small boat marine fenders that we extrude routinely. The fender they required at 250mm wide by 200mm high was larger than we'd ever previously manufactured. Having considered our options, we decided to take a proactive approach and rose to the challenges of using our existing manufacturing equipment to accommodate this much larger profile. This was our opportunity to increase our client base and our vast array of small boat marine fendering products. 

There are several internal changes that we needed to make, most of which were process oriented. To deliver this job we needed to think big and we needed some new equipment.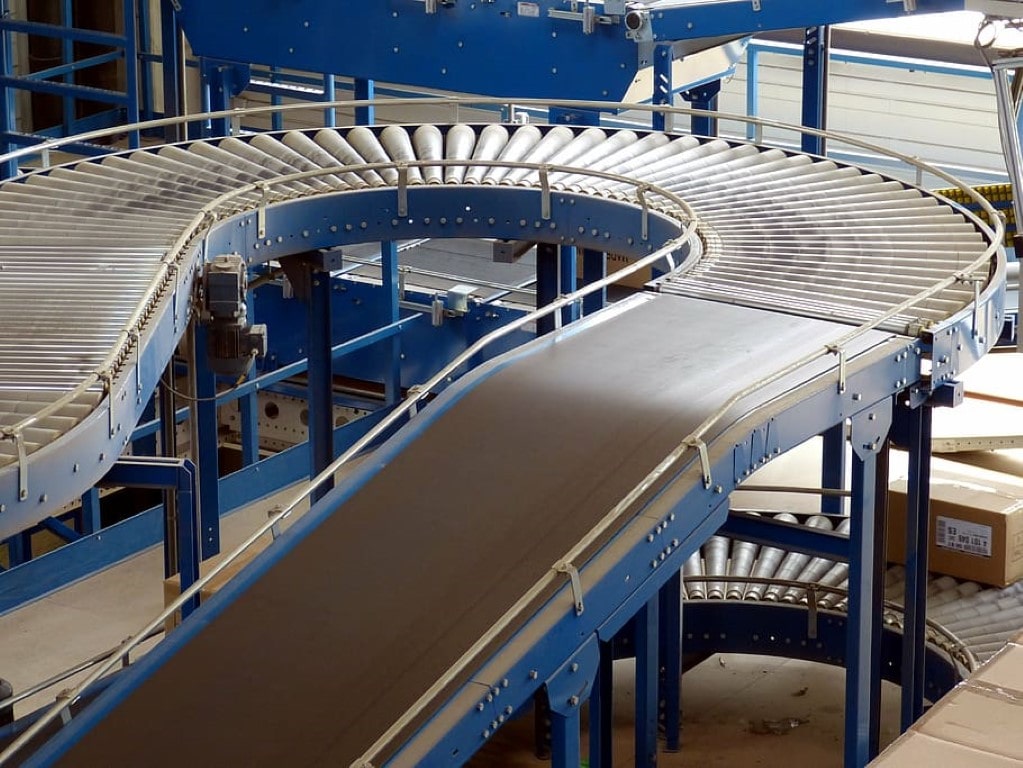 Solution
Firstly, we had to design and manufacture new tooling for what remains our largest extrusion profile to date. We manufactured the tooling quickly and began pre-production prototype trials to confirm in practice what we thought was feasible in principle. The trials were successful, so we quoted our customer for the production tooling and fenders they required. Our customer placed the order, and we set out to work. Prior to extruding the fenders, we bought a mobile conveyor to support the weight of the warm rubber and to maintain its shape whilst it was being extruded. These new processes were evolving before our very eyes. Once the tooling was completed, we tested out the new profile with the EPDM rubber we normally use for our small boat fendering products which is both hard-wearing and has incredible weathering properties. 

Inevitably the process needed to be tweaked but the initial sample extrusion went very well. We doublechecked with our customer and the sample we manufactured for them met their standards. This led to a week of extruding, heavy-lifting and vulcanising their order which comprised of 36 - 1.5m and 2 - 4m lengths each weighing 49.5 and 132 kilos. It was a team effort to make sure this order was completed on time and looking at its best. We then reflected on the fact that we were able to pull off our biggest small boat fendering job to date. 

It's unusual for us to complete a single order weighing over 2 tonnes of rubber. The fendering was installed on to the dockside without incident and our customer was very happy with the finished result. This is one of the jobs we look back at proudly. We knew we were up against it and our that limitations would be tested. But instead of saying no, we took the initiative and rose above and beyond our previous limitations.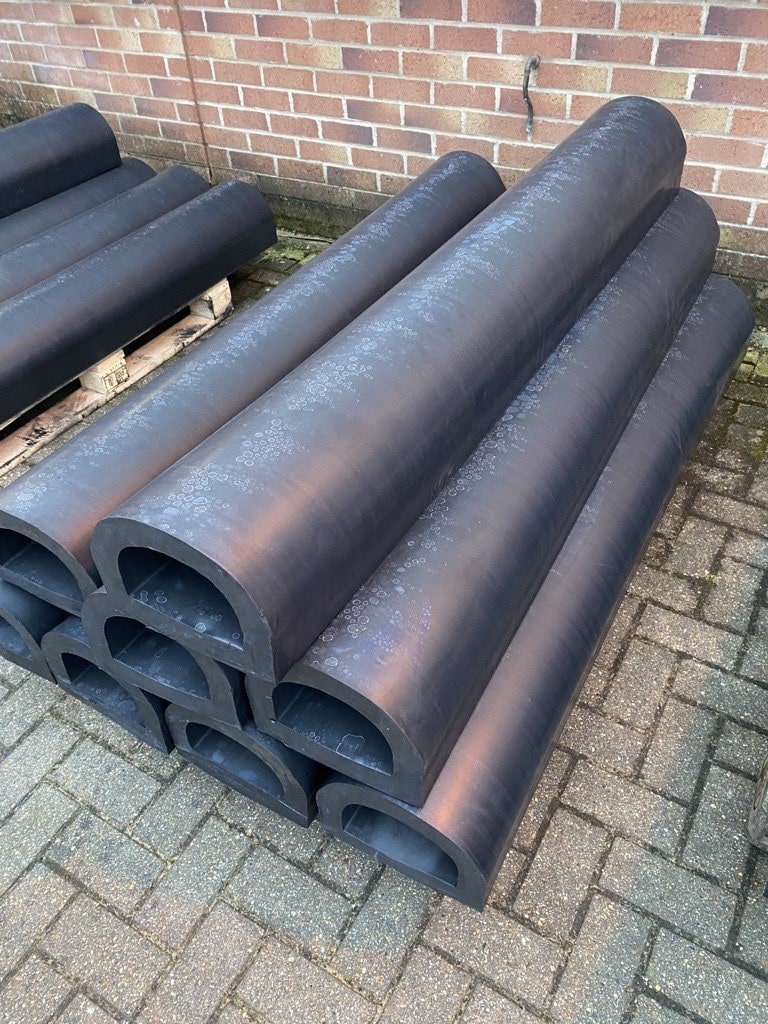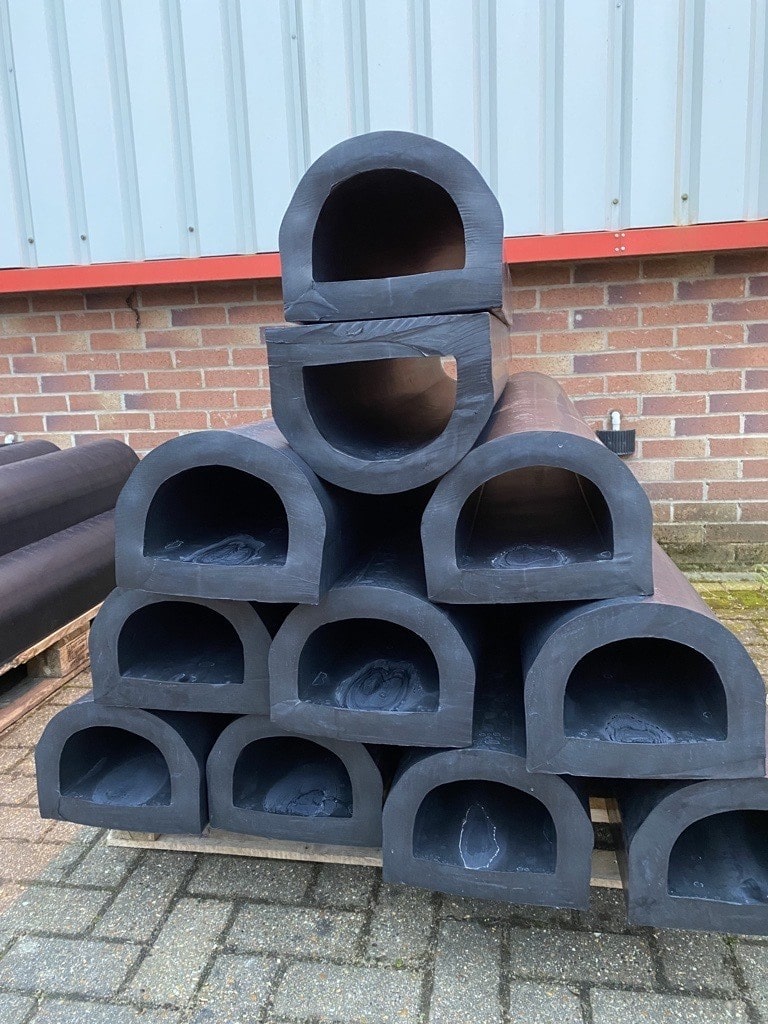 Final Thoughts
We were approached by a local boat-building marine company who needed many marine fenders to be installed onto a dock for enhanced protection from vessels. This was usually a routine job for us however the D section they required was bigger than anything we had previously manufactured, 250mm wide by 200mm high to be precise. To be able to meet our customer's needs we needed to Our current capabilities couldn't fulfil this order, we needed to think big and invest in new equipment. 

Having come up with feasible manufacturing method, we decided to run pre-production trials which involved manufacturing our largest extrusion die to date and changing the way we supported and maintained the shape of the extruded fender. Once we adapted our approach and had the right equipment everything else was plain sailing. Our team worked together to get the job completed on time and delivered to the customer. They were very pleased with the fenders, and the small boat fenders were installed without any issues. 

This was the largest rubber extruded product we had ever manufactured and a turning point for Walker Rubber. We evolved our processes in adapting to the new situation. Charles Darwin would be proud. 

If you think we can help you with your rubber needs, then please send us an enquiry via our contact form and our sales team will get back to you as soon as possible. 

This has been another Case in Point.

We're Walker Rubber and we'll see you at the next one.