Situation
Welcome back to another 'Case in Point'. Throughout the years we have impressed our customers with our quick, effective and seamless manufacturing skills. This has cemented our place as a dependable source of rubber components for industries all over the world and we have accomplished this by consistently delivering on our USPs (Unique Selling Points), three of which, we will be talking about today. 

One of our USPs is our in-house, bespoke machine tooling capability, which enables us to create extrusion profiles for a variety of different purposes and industries. Whenever you're in need of a bespoke extrusion, we answer the call. We understand that time is money, and we will endeavour to get your order out to you as soon as possible. 

In fact, one of our calling cards is marine fendering. We produce fenders for a multitude of different companies in the marine world. We've put the work in and continued to push ourselves, growing throughout the years to become accustomed to and then incorporating new technological advances to further improve our business practices. 

And here we are now, decades later, bespoke extrusion manufacturers and rubber engineers, making life so much easier for businesses and firms worldwide with our affordable tailor-made solutions. 

In this 'Case in Point', we offer a helping hand to the marine industry, when a customer we've worked with for many years, needs a small order of specifically dimensioned, large extrusions, something many rubber businesses refuse to offer. 
Problem
We were approached by a subsidiary of a marine pioneer who has grown larger and larger in their near two centuries in business. Going from humble beginnings to a marine engineering juggernaut, the subsidiary focusses on its own area of marine solutions but is still influential in the running of their brother company. 

Our friends ran into some trouble, when they required a small batch of large fenders that required tooling. Naturally, our customer assessed their options and came to us as no one else could match our flexible and responsive approach to helping our customers find a solution. 

We've been in a partnership with them for a long time so we understand that when they tell us that they need a bespoke solution we know they're serious. We also know that in this economic climate, quick decisions need to be made so they can get their customer the solution they need and fast. 

There is a saying that "The cream always rises to the top" and it was no surprise to us that because of our experience and expertise they came straight to us. Besides, why wouldn't you contact a long-serving partner that offers you the best bespoke rubber extrusions, develops new tooling in house and delivers the final product as quickly as Walker Rubber? 

They required two, 4-metre length extrusions with a 130x100mm profile which would be used as fendering for a large marine vessel.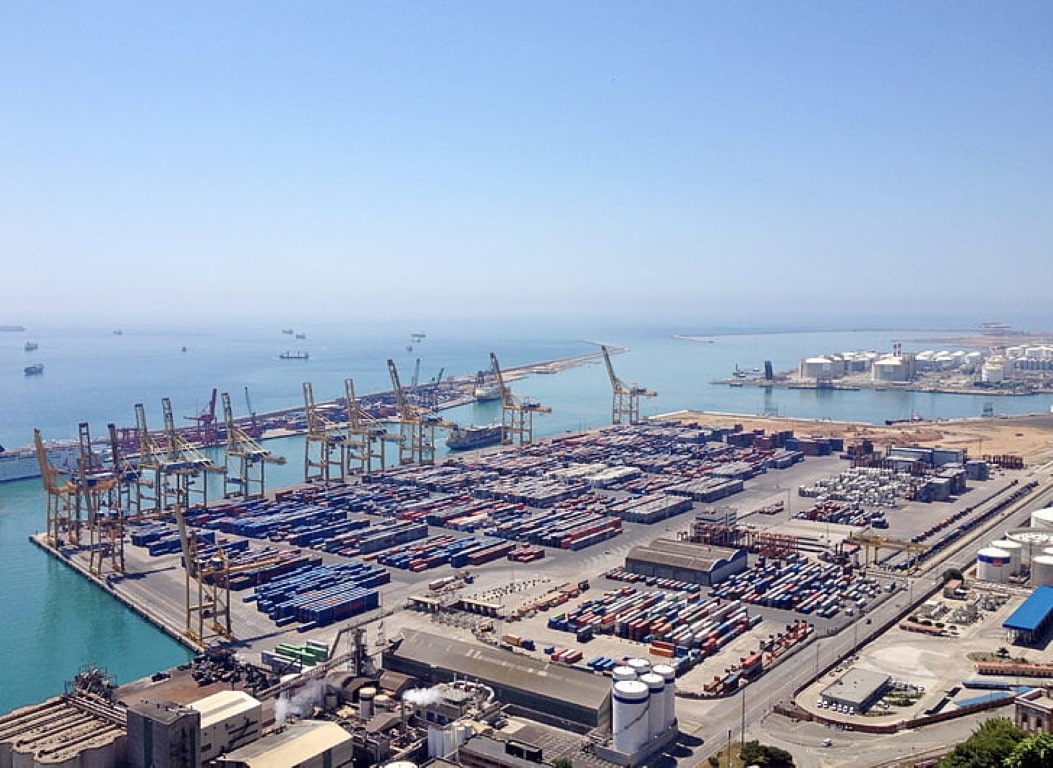 Solution
Fortunately, for our customer we do not impose a minimum order quantity, so we were happy to help them with their small batch of large rectangular extrusions. 

We needed to manufacture new tooling for this extrusion size, as we had nothing standard close enough to meet the needs of this application. Our customer knows that we design and produce bespoke profiles in-house, one of the USP's that sets us apart from the rest, so they confidently gave us the go ahead to make the parts. 

Once we had successfully developed the rectangular profile, we extruded the fenders and then transported them into the autoclave to undergo vulcanisation. This is where rubber develops its elasticity. Once the fenders were removed from the autoclave, they were left to cool before being prepped for shipment. 

Due to the size of the extrusions, (as you can see by the finished product below) the marine engineers requested for the fenders to be palletised for ocean freight. Once again, this was well within our means, and we managed to get this order out from enquiry to delivery in 20 days.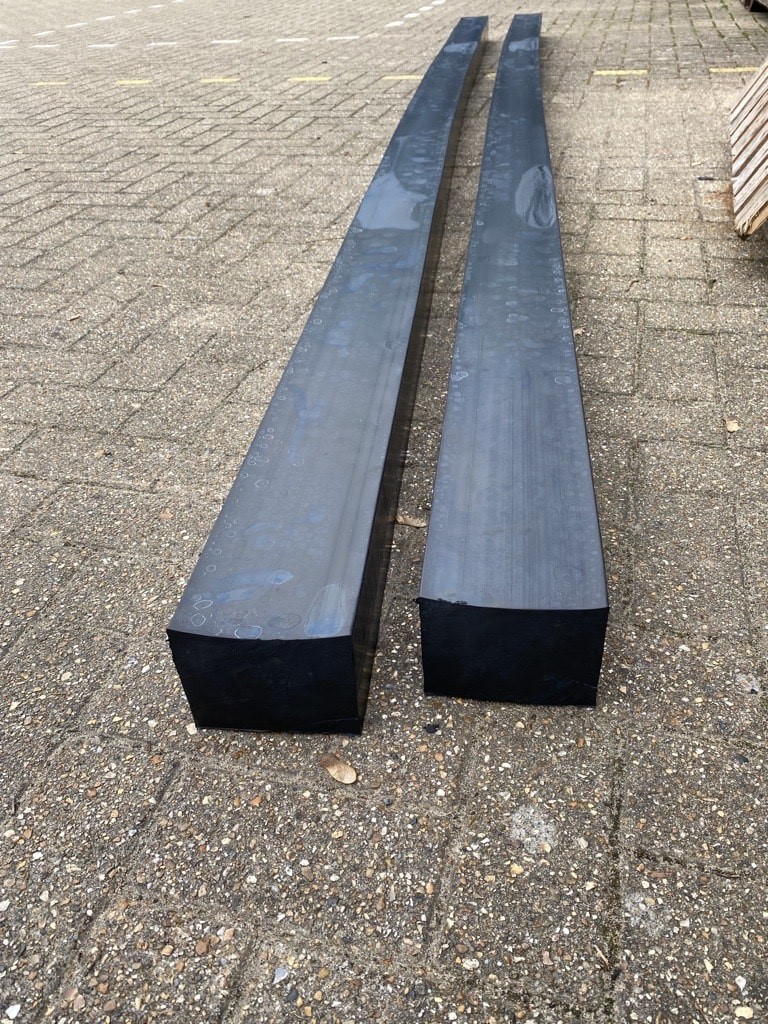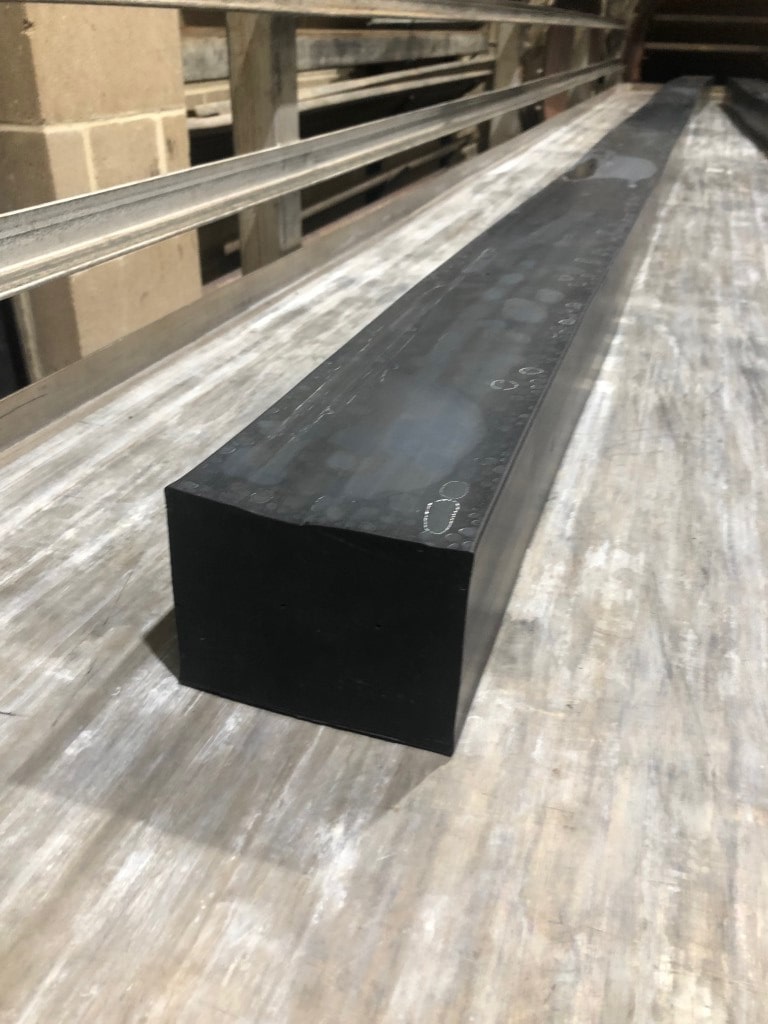 Final Thoughts
We were approached by some old friends in the marine industry. A subsidiary of a global marine powerhouse who have been around for close to 200 years. They had some issues sourcing marine fendering for one of their vessels due to size of the order. Many companies turned them away because what they required didn't meet the minimum order requirement. 

Our partnership was established many years ago and we regularly do business with them. This occasion was no different, once they approached us, we rose to the challenge and were more than happy to help them find a solution. Their order was for just two, very large extrusions both 4 metres long with a 130x100mm profile to be exact. This required us to deploy our in-house machine tooling design and development capabilities to develop a bespoke rectangular profile for extrusion. 

Once the tooling design and development was done, we were all set to go. We extruded and vulcanised the rubber fenders in quick time despite experiencing some compound shortages – something not uncommon in the aftermath of the pandemic. Due to its size, we palletised the fendering for an ocean freight. Our customer was more than happy with these results, and we proved once again why we are the premier rubber company, especially for the marine industry. 

As a company we were able to showcase three of our many USPs: 
Our no minimum order requirement. 
Our decades of experience that has led to us being a mainstay rubber manufacturer and supplier for the marine industry. 
We always deliver on our promises and if you're in need of a rubber manufacturer, we are always here to help you. 

Should you require our exceptional extrusion capabilities then please get in touch. 

This has been yet another "Case in Point". 

We've been Walker Rubber, stay tuned for the next one.