Our Journey
1941 was the year it all began. Walker Rubber opened its doors to the manufacturing world and has never looked back. It's been a very long journey with many twists and turns, but ultimately, it's been a rewarding experience developing the skills to say we are an expert rubber manufacturing company. 
Some parts of the UK's manufacturing industry took a huge hit in the late 70's and 80's and many factories had to close their doors. Meanwhile, smaller, often specialist manufacturing companies adapted to the new environment, developing new, better products and services supporting the supply chains of emerging growth industries such as food processing, oil and gas, transport and construction. 
As the years passed, new and transformed businesses have been able to grow back stronger and better and in a more stable and sustainable way. In our last blog, we looked at why sourcing from Walker Rubber in the UK might be a good strategic option and as an independent privately owned supplier we are proud of our success. In this blog we will be addressing: 
The UK manufacturing industry
Our affiliation with the Made in Britain trademark 
What the mark signifies 
Our offering 
Joining the collective and getting in touch
The trademark
Many manufacturers in the United Kingdom have been signing up to be a member of Made in Britain. Made in Britain brings multiple manufacturers and suppliers under one umbrella, establishing a collective of experts in various fields. They've joined for multiple reasons, the major one being: pride in their company and the country they manufacture in.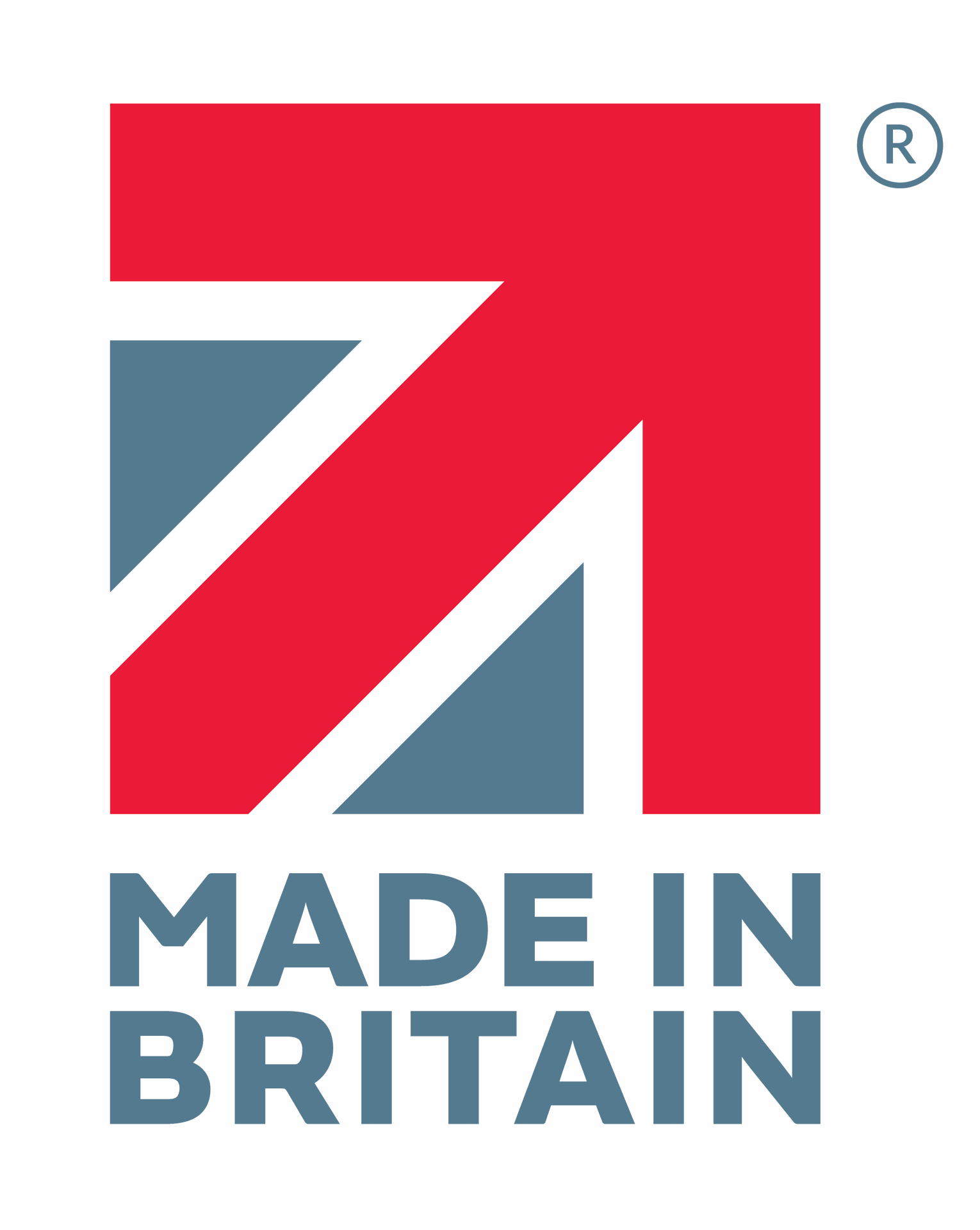 We have been members of Made in Britain for over a year now and we joined because we want to promote and support the UK manufacturing industry. The contribution UK manufacturing makes to our current prosperity is often overlooked so, here are some facts:
The UK manufacturing industry accounts for 9.7% of the UK's economic output and 7.3% of jobs. A total of 2.5 million people work in this sector which puts 31 billion pounds into the economy each year, accounting for 15% of the country's business investment. On the world stage, the UK is the 9th largest manufacturer, 10th for the export of goods, 5th for the import of goods and 2nd in the world for service trade. 
Being part of this arrangement is a seal of approval that we are a British Manufacturer, and our products are as good as any you can buy anywhere in the world. The Made in Britain trademark stands for many things and in the next section of this blog we will find out what it signifies.
What Made in Britain stand for
 The Made in Britain mark signifies innovation, excellence and heritage. It also represents greener and sustainable practices and standards and a credible network of companies with one joint vision to put UK manufacturing firmly on the map. Being part of this something bigger, a collective of like-minded businesses who take pride in their work while promoting the UK as a valuable manufacturing hub. 
This intrinsically mirrors our values as we're all about setting the standard as a premier rubber manufacturer in the country. Like Made in Britain, we want to live in a country with a thriving manufacturing industry and continued investment is necessary for this to happen. We relish the challenge from our competitors that enable us to adapt in any given circumstance. 
A major perk of being part of the collective is that it enables us to communicate and do business with all Made in Britain affiliates.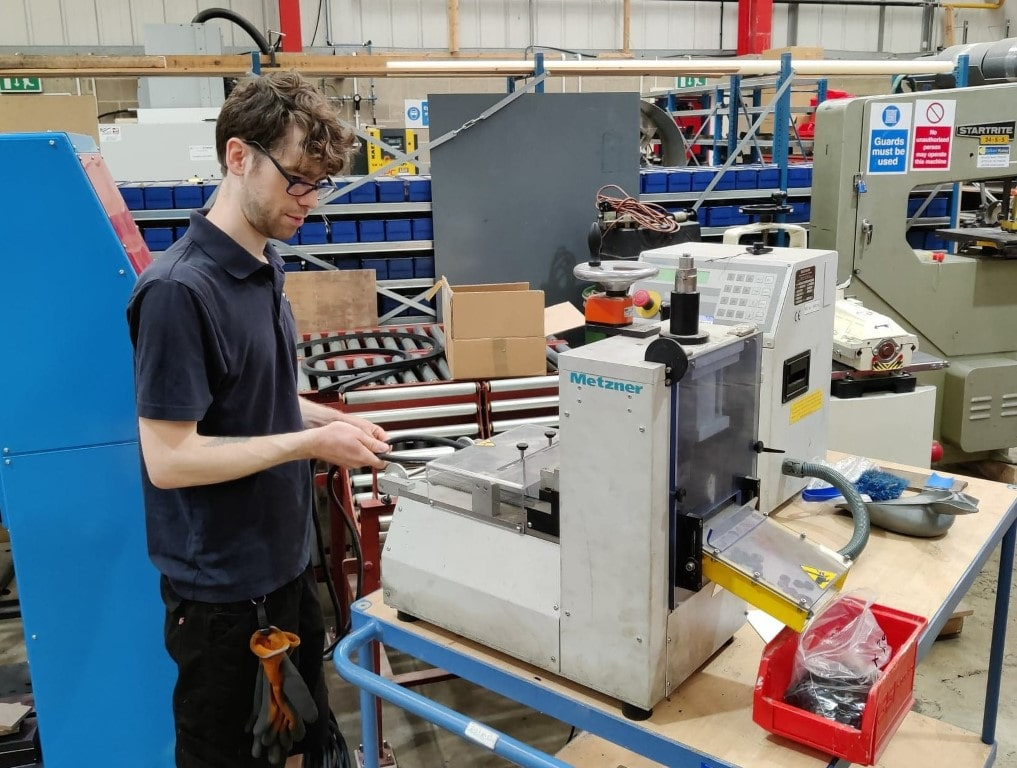 Our offering
In the 81 years of being in this industry, we have earned our reputation as a well-respected independent manufacturer and supplier of rubber products. We specialise in: 
As technologies have advanced, so have we. We have remained in tune with these advancements; constantly evolving and innovating to maximising efficiency and offer outstanding customer service. An example of this is: our capabilities in using CAD drawings and samples to speed up the design process hand in hand with our partners and web developers Lean Easy who have helped speed up our internal and external processes for the benefit of all our customers. We promise to give you; high-quality products and the shortest possible lead times between making your decision to buy from and receiving your products.
Building up the UK manufacturing industry
Walker Rubber has seen the best of times and the worst of times. We started up two years into World War II, one of the worst atrocities in the modern era. The golden age of manufacturing followed in the 50s and 60s. From 79 and the 80s, we saw the industry take a back seat to a push in financial services known as the decade of uncertainty. But we buckled down and worked through that trying period. During the pandemic, we joined the Made in Britain collective and are now sporting the trademark on all our products. 
Joining Made in Britain has given us access to their directory of companies, additional transparency with a company profile on their website, stickers and labels showing our customers where our rubber products come from. As a community we can drive change and make this industry bigger and better than it has even been. If you feel you could benefit from this, we highly recommend you take on the trademark. We look forward to welcoming you to the community.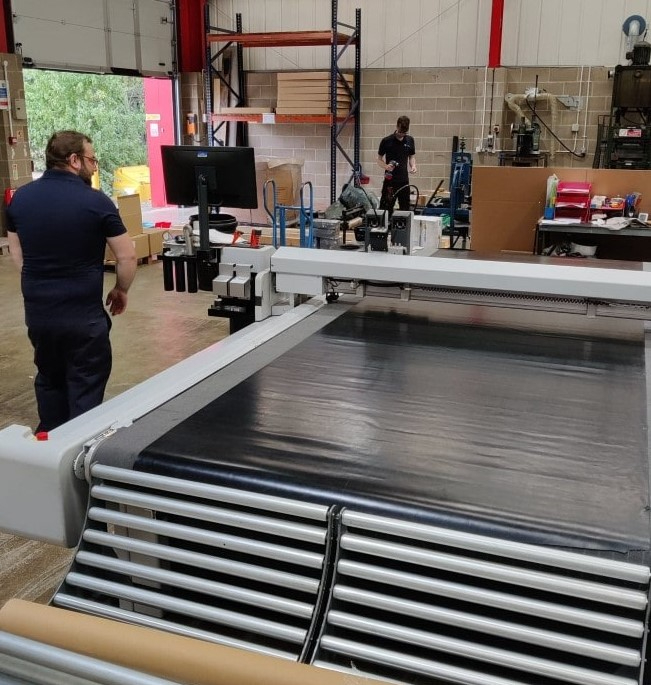 Get your custom rubber products now
We've evolved over the years, using new technologies and practices to become an agile and reliable manufacturer. Walker Rubber specialises in manufacturing products via our factory in the UK and we can be flexible with our rollout and lead times. We can offer you bespoke extrusions, gaskets, and fendering along with a multitude of other products at a competitive price. 
That brings us to the end of another We are Walker Rubber blog. If you're a manufacturer and looking to join the fold and support the industry you're helping build, please click the links below to see if you're eligible to join Made in Britain. 
In need of made-to-order, custom rubber components? Feel free to contact us and we will give you a direct quote. 
If you like what you read and you're feeling the urge to digest more content, check out our other blogs and case studies. Once again thanks for reading and stay tuned.