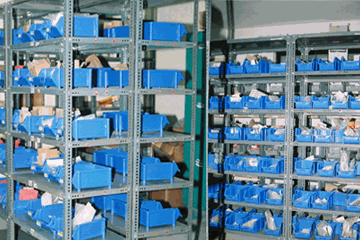 Stock Holding & Sourcing Service
With vast stockholding facilities - and in-house experts at hand to assist with component and materials sourcing - we're able to support our clients by maintaining stock of varying volumes of product, and materials, on their behalf.
Product Stock Holding for Business
Alongside the wide range of bespoke, and custom-made components, that we manufacture; we're also able to source other components, that we don't manufacture, and deliver in-line with our own parts.
Having this service in place, allows us to deliver a multitude of parts, products, items and materials direct you, for immediate use.
This stock holding service provides support for many of our customers, who often experience high-volume spikes and troughs over the course of the year, without the need for worrying about storage, logistics and damages.
If you're interested in how our stock holding and sourcing service can benefit your business, please get in touch with one of representatives, who will talk you through the options available; depending on volumes, required components and items required.




Get in Touch
Contact us today to discuss our stock holding and supply service.