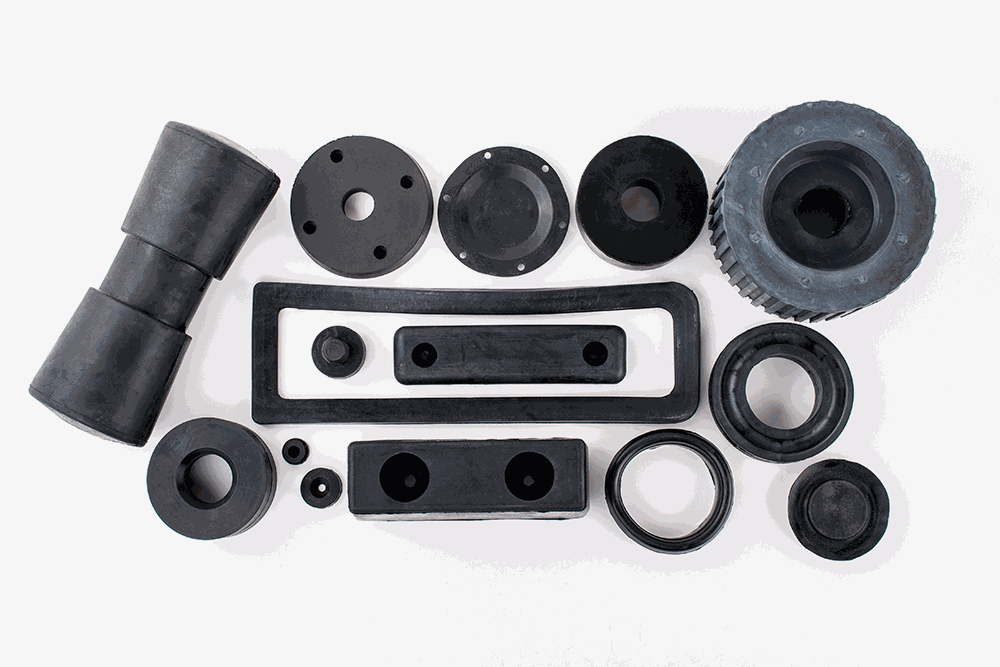 Custom Rubber Moulding
Alongside our bespoke extrusions service, we have also been selling custom moulded rubber components since 1985.
With our extensive network of specialist bespoke moulding partners - grown organically over a number of years - we're perfectly positioned to ensure your order is fulfilled with the utmost care and attention, whilst ensuring delivery is also accomplished in a timely fashion.
Custom Rubber Moulding Components Service
As is very often the case, your desired mould, will be entirely unique to your application, making an 'off-the-shelf' purchase impossible. With this in mind, we have a team on-site ready and waiting to assist with your order.
After establishing your particular requirements - and the scale of manufacturing run - we will be able to help advise on the best material available for your needs.
We can facilitate either multi-impression rubber moulds - for small components - or single impression rubber moulds for large components and short runs.
Rubber can also be moulded directly onto metal components, giving a high-performance - and lasting - bond between the two materials. In addition to moulding products from scratch, we also offer a re-covering service for rollers and crawler wheels, extending the lifespan of these components.
Moulded items include:
Buffers Seals

Rollers

Guide Rails

Bushes

Anti-Vibration Mountings

Furniture/Equipment Feet (eg. for furniture, equipment)
Get in Touch
Contact us today to discuss your rubber moulding needs.